Mind/Game
The Unquiet Journey of Chamique Holdsclaw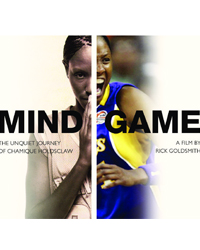 Project Details
Released
2015
Production Company
Director Rick Goldsmith; Producer Lauren Kawana; Writers Rick Goldsmith and Sharon Wood
Visit Film Website
Project Details
Two-time Academy Award nominee Rick Goldsmith—a longtime member of Berkeley's documentary community—focuses this intimate profile not only on Holdsclaw's athletic accomplishments and personal setbacks, but on her particular achievement: becoming, despite public stigma, an outspoken advocate on mental health. Holdsclaw's special mission is to reach communities where depression and bipolar disorder are too seldom acknowledged: among professional athletes, among African Americans, and particularly among youth, both straight and queer. As if to prove the difficulty of her battle against an unpredictable illness, even as Goldsmith was in the midst of shooting, Holdsclaw was arrested for a violent act against an ex-girlfriend. The film, narrated by Glenn Close, poignantly depicts Holdsclaw's ongoing struggle for recovery, forgiveness, and redemption.
Premiered on LOGO TV May, 2016.

Director Rick Goldsmith
Producer Lauren Kawana
Writers Rick Goldsmith and Sharon Wood
Original Score Miriam Cutler
Sound and Mix Jim LeBrecht
Mind/Game: The Unquiet Journey of Chamique Holdsclaw is the proud recipient of a 2015 SAMHSA Voice Award! The SAMHSA Voice Awards honor television and film productions that sensitively portray mental health and addiction stories.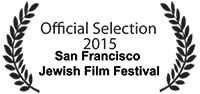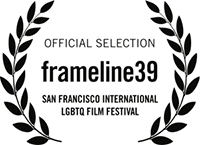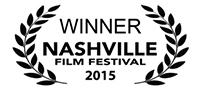 SLAM Magazine catches up with Chamique and Mind/Game


SLAM Magazine featured Chamique in October 1998 when she was a senior at the University of Tennessee, soon to be picked number one overall in the WNBA draft the next year. Chamique was the first female to grace their cover and remains the ONLY female to have had the privilege. Check out
this great article by Adam Fleischer
about her journey since her rise to stardom and what she's working on now, including the production of Mind/Game. Go Chamique!