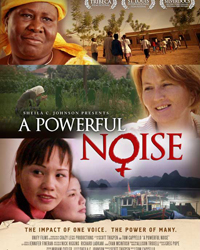 Project Details
Released
2008
Production Company
Presented by Sheila Johnson and CARE/directed by Tom Capello
Visit Film Website
Project Details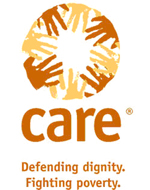 A POWERFUL NOISE weaves the inspiring stories of three ordinary women who have overcome gender barriers to spark unprecedented and remarkable changes in their societies. The film takes you inside the lives of these women to witness their daily challenges and their significant victories over poverty and oppression. Their stories are personal yet illustrate larger issues affecting millions of marginalized women worldwide. A Powerful Noise is a meditation on the inherent potential of women to change the world.
Visit A POWERFUL NOISE on Facebook
Buy A POWEFUL NOISE soundtrack
Executive Producer
Sheila C. Johnson
Produced by 
Scott Thigpen
Directed by 
Tom Cappello
Edited & Co-Produced by Jennifer Fineran
Original Score by Miriam Cutler
World Premiere, Tribeca Film Festival, 2008
Screened at several film festivals include SilverDocs, Tribeca Film Festival, Global Peace Film Festival, Artivist Film Festival, Asheville Film Festival, Hawaii International Film Festival, and more.

"Composed and conducted by Miriam Cutler, the soundtrack to A POWERFUL NOISE is full of as much character and diversity as the women featured in the film. From the opening note, these 30 tracks take listeners on a journey from a single melodic plea to a powerful chorus with dramatic percussions and ethereal instrumentals. Like the stories of Hanh, Nada and Madame Urbain, this extraordinary music will inspire you."
Purchase the soundtrack as a donation