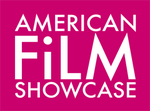 In March, 2014 I was invited to participate as a Film Expert in the American Film Showcase, a major touring film program bringing American documentaries, feature films and animated shorts to audiences worldwide.
AFS is a partnership between the Department of State's Bureau of Educational and Cultural Affairs and USC's School of Cinematic Arts.
Visit the AFS website.