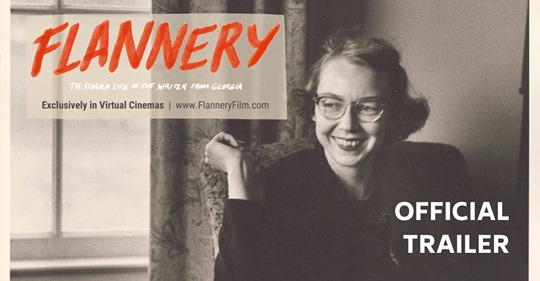 Enjoy this cello and bass specialorchestration of thetheme from FLANNERY, a new documentary that examines the life, work and legacy of American author Flannery O'Connor.
Composed by Miriam Cutler and performed by Isaiah Gage (Cellos) and Carl Sealove (Bass)
https://soundcloud.com/user-824054219-683146406/meet-flannery-oconnor-theme-from-flannery
Cover Art by Heidi Kumao
See the film in virtual cinemas beginning July 17.
Find yours at flanneryfilm.com/calendar.