Miriam Cutler, Sound to Sound: The Messenger's ubiquitous critic speaks to award-winning composer Miriam Cutler. READ MORE...
---

To Compose or Not To Compose: Choosing the right music and understanding the cost. READ MORE...
---

Guest Post: One Woman's View of Composing In/Out of Hollywood: Writing a blog for a website called Women & Hollywood presents an interesting opportunity for this film composer who dwells primarily in the world of independent documentaries. READ MORE...
---

Sundance 2012: The Sundance excitement starts from the moment I get the phone call from my director that we will be premiering at Sundance – especially if we have actually finished the film in time. READ MORE...
---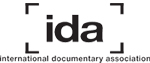 Sound Advice: How to Ensure Your Audio Playback Comes Through Loud and Clear: I recently completed the score for a wonderful film of which I was proud to be part. The filmmakers and I collaborated for months, working each cue until it perfectly achieved our intentions. READ MORE...
---
You Shoot, They Score: A Film Composer's Tips for Finding the Right Musical Accompaniment. READ MORE...
---

Everything You Always Wanted to Know About Film Scoring But Were Afraid to Ask: Over the years, many moviemakers—even the most experienced— have admitted to me that they find the film scoring process to be one of the most intimidating and mysterious aspects of making movies. READ MORE...
---


A Word With Film Composer Miriam Cutler: Miriam Cutler is an Emmy nominated Los Angeles based musician. Although her name may not sound immediately familiar, Miram has made the scores to many well known films. READ MORE...
---

Emmy-nominated composer Miriam Cutler takes to the Comet Couch to talk about her new documentary "Ethel", a full-length feature on the life of Ethel Kennedy, which premiered at Sundance 2012 and will be released on HBO this fall. Miriam is a renaissance woman. GO WATCH...
---

The Great Musical Times of Composer Miriam Cutler of HBO's Documentary ETHEL: It is with great pleasure that I get introduce you (the readers) to another special musical voice. READ MORE...
---

Miriam Cutler Sheds Light On Working in the Boys Club of Film Composing and How the Industry is Changing: After exploring the lack of ladies when it comes to the world of composing, I decided to go directly to the source and ask a composer who is currently (and actively) working in the business, and who also happens to be a woman. READ MORE...
---

Composer Interview Miriam Cutler: The queen of documentary film scoring takes some time to chat about her career and her approach to documentary scoring. LISTEN TO INTERVIEW...
---

A Documentary Composer Hears How Life Shouldn't Be a Circus for 'One Lucky Elephant': As one of Hollywood's most prolific female composers, Miriam Cutler has gone from LA avant-garde musician to climbing the ranks of lunatic low-budget movies, all on her way to becoming an in-demand, eclectic voice. READ MORE...
---

Spoiler Alert Radio -- All Things Film, Locally and Globally: Miriam Cutler has been writing, producing, and performing music for over 20 years and is based out of Los Angeles. LISTEN TO INTERVIEW...
---

Miriam Cutler's Reel-Life Music: After more than two decades of working as a film score composer, Los Angeles-based musician Miriam Cutler understands her job perfectly well: "I have really learned," she says, "that I am just a vessel for the director." READ MORE...
---
Women in Film Music - Or How Hollywood Learned to Hire Female Composers for (at least) Some of Their Movies: If you own a film music collection, count the number of scores written by female composers. Then count the number by men. READ MORE...
---


An Interview with Miriam in THE DOCUMENTARY FILMMAKERS HANDBOOK: A Guerilla Guide by Genevieve Jolliffe and Andrew Zinne.
---

Miriam was also interviewed for THE CONTEMPORARY CIRCUS: ART OF THE SPECTACULAR by Ernest Albrecht.
---

Miriam is mentioned in the book THE NEW AMERCIAN CIRCUS by Ernest Albrecht.
---



One Lucky Elephant (Variety)
One Bad Cat (New York Times)
Stolen Childhoods (New York Times)
Lost in La Mancha (New York Times)
Lost in La Mancha (New Yorker)
Licensed to Kill (New York Times)